Strategy and Creative Content
L'analyse stratégique est le coeur de notre activité. La communication n'est pas une science exacte, c'est pourquoi des recherches détaillées permettent d'être plus juste et performant. Nous ne justifions pas nos idées avec des tonnes de chiffres et de détails, nous les utilisons à bon escient pour en extraire les informations pertinentes qui serviront à la création.
The Side-Car watchword: "Don't confuse me with details".

Advertising and Media Planning
We design ad campaigns from beginning to end, and ensure that all media is perfectly adapted to your targets and resources. Thanks to our team's expertise, we ensure that brands stand out with original, transformational concepts that last over time, every time. Click here to see our Portfolio. our projects

We are experts in digital solutions, and we guide and support our clients from the strategy stage straight through to platform deployment -- for websites, multi-sites, microsites and mobile apps. We also offer audits and analyzes of your existing tools, to help brands optimize their user experience, SEO, and SEM.
Send SOS to [email protected] if you did not understand the previous abbreviations.

Our video production team produces promotional content, documentaries, corporate films, and digital content designed specifically for social media. Our next challenge: transform Paul into a TikTok influencer!

Want to stand out? Optimize your brand's visibility? Update your now-years-old brand book? Whether it's digital or traditional marketing, we create visual concepts that meet your specific objectives. Our creative team always has an eye on new trends and what's coming up in the market, to ensure they design communications tools that are fresh and perfectly adapted to your target.

Websites, social media posts, activity reports, sponsorship plans… we'll bring structure to content and write clear and engaging copy in French and/or English.
Our writers are also experienced with technical and specialized subjects; keep Étienne in mind if you need a hand with your next presentation on fluid mechanics!
*Our services are offered individually or in combination. Our billing department will be happy to consider wholesale prices for all orders exceeding 1 billion dollars.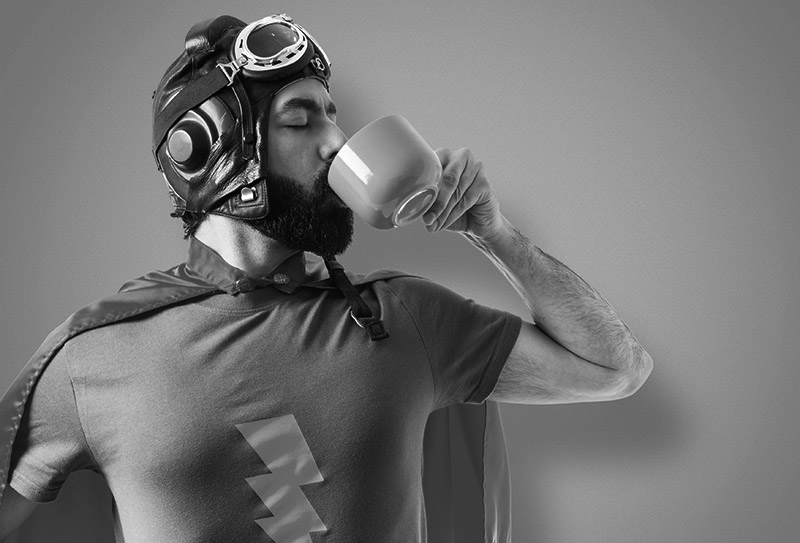 Free yourself from the usual rules, and collaborate with people who truly love what they do.
Independent agency
We're completely independent, which gives us the freedom to create and produce without the constraints imposed on other agencies
Integrated services
All our services are "homemade" and in-house. From designing your labels, to marketing the launch of your amazing new applesauce! It all works together, just like we do.
Specialists in Francophone & Quebecois culture
We are specialists in our territory of expression, including navigating Québec's political and cultural associations. This expertise is essential for a brand to make a real impact, in Québec and beyond.
Your goals, your targets
Side-Car is a communications, marketing, and digital agency that offers you and your brand the best options available to meet the challenge at hand. Whether your focus is budgets, politics, or tactics, our role is to advise you with absolute openness, and make your goals and targets our own.